Sephra UHT Soft Serve Vanilla Ice Cream Mix Sephra's Luxury Soft Mix Ice Cream is made with 100% Jersey Cream
giving a superior creamy taste with a rich velvety feel.
Total Simplicity
Automatic Timer & Thermostat with Audible Alarm, which tells you when your Waffle is baked, Sephra's Bubble Waffle Maker requires no training. Read More
Main Attraction
Sephra's Bubble Waffle Maker machine is a tried and tested method of baking fresh and great tasting Waffles every time. The filling options are endless, choose from strawberries, raspberries, cream, chocolate sauce, Nutella, banana, salted caramel sauce, ice cream and gelato to name but a few fabulous combinations. Read More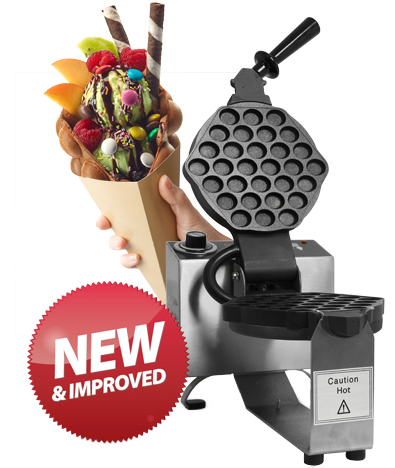 Incredible ROI
Suitable for Breakfast Buffet use with customers using as a self serve option. Simply provide cups of mix for customers to pour into the machine, close, flip and the Bubble Waffle Maker will beep when the Waffle is ready. Read More
Maximum Efficiency
The Sephra Bubble Waffle Maker has coated plates, so the Waffles won't stick to the surface and can be easily removed once baked. The 180° left/right turning of the plates allows for optimal distribution of the mix. Read More
Chocolate - Couverture versus Compound
Couverture Chocolate is a very high-quality Chocolate that contains a higher percentage of cocoa butter (32–39%) than baking or eating chocolate. This additional cocoa butter, combined with proper tempering, gives the chocolate more sheen, a firmer "snap" when broken, and a creamy mellow flavour. In order to be properly labeled as "Couverture", the product must contain not less than 35% total dry cocoa solids, including not less than 31% cocoa butter and not less than 2.5% of dry non-fat cocoa solids; Couverture is used by professionals for dipping, coating, molding and garnishing. The industry standard and best Premium Fountain Ready Belgian Couverture Chocolate runs perfectly in Chocolate Fondue Fountains without the addition of oil or cocoa butter. A wonderful blend of the finest ingredients creates the incredible aroma and silky smooth flavour of Sephra Gourmet Fondue Chocolate. Sephra's Chocolate creates the perfect cascading effect effect in Chocolate Fountains and is wonderful to use in making your favourite Chocolate pastry or dessert. Enjoy!
Compound Chocolate is a product made from a combination of cocoa, vegetable fat, and sweeteners. It is used as a lower-cost alternative to 'true' Belgian Couverture Chocolate, as it uses less-expensive hard vegetable fats such as coconut oil or palm kernel oil in place of the more expensive cocoa butter. It may also be known as 'compound coating' or 'chocolatey coating' when used as a coating for candy. Manufactured in Italy, Sephra Fountain Ready Chocolate Flavoured Compound is formulated to run perfectly in your Chocolate Fountain without the need to add any further oil or cocoa butter. It can also be used for baking, cooking and moulds. Supplied in 2x5Kg food grade bags in Chocolate button form making it easy to melt and use. The only difference between this blend and our Belgian Couverture Chocolate range is that the fat used in production is vegetable based instead of cocoa bean based. This means that CFW can supply the product at a reduced price, yet the quality and taste of the Compound Chocolate is still fantastic and a great cost effective solution.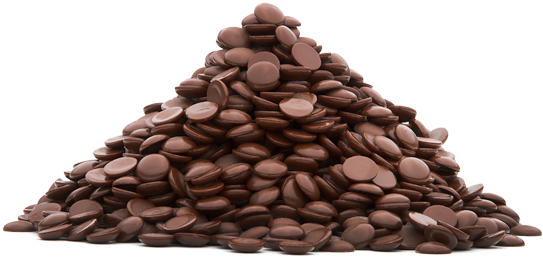 ---
CFW SPECIAL OFFERS
Take a look at the latest CFW Package Deals, Product Bundles and Reduced Items available.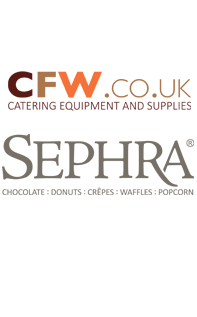 About

C

F

W
CFW, formerly Chocolate Fountain Warehouse, is a trading division of Sephra Europe Ltd, Sephra are the worlds most trusted name in Chocolate Fountains and provide commercial catering equipment worldwide. Set up in 2005 with over 25,000 customers, CFW (Chocolate Fountain Warehouse) have gained great experience in operating E-Commerce and mail order businesses.
We have learned that offering fast delivery, low prices and high levels of customer service are key to our success. CFW is an effective one-stop shop for Chocolate Fountain and Food Entertainment products supplying both pre-sale and post-sale advice and support on a vast range of catering equipment, consumables and accessories from one point of contact and delivery. It is important to use the right kind of fountain and chocolate to suit your needs and circumstance, so advice and support is the building blocks of our business, please call us on 01592 650 540 and speak to one of our experienced members of staff to discuss your requirements.
Commercial and Domestic Chocolate Fountains
Sephra are the most recognised and trusted name in Commercial Chocolate Fondue Fountains throughout the world. As pioneers in the chocolate fountain industry, Sephra are dedicated to creating the highest quality, easiest to use, longest lasting chocolate fountains at the most affordable price. Sephra know customers need professional fountains they can depend on, which is why Sephra proudly offer the best Chocolate Fountain Warranty in the industry.